An estimated 100 billion garments are produced annually, worldwide. With an average lifetime of 3 years, a huge amount of clothing ends up in the landfill instead of being recycled and reused. Once in landfills, natural fibers can take a few weeks to a few years to decompose. On the other hand, synthetic textiles do not decompose since they are made from non-biodegradable materials. In the landfill, textile waste releases toxic substances into groundwater and surrounding soil as well as CO2 in the atmosphere.
Textile recycling is the process by which textiles are recovered for reuse. The most common recycling practice is to break down the garment into fibers and rebuild a fabric from it. This allows for a reduced amount of water and energy to be used since the product has already been processed.
However, this is not the only way textile waste can be recycled. Here are the 4 types of textile recycling: 
o   Closed-loop recycling
In closed-loop recycling, the material is reduced to pulp, turned into fibers and then into yarn which are woven into the same type of fabric.
Also known as circular recycling, closed-loop recycling can be done faster through advanced technology, including separating dyed, blended fiber garments and other contaminants. The technology enables us to achieve fibers that are almost as good as virgin fibers.
Ex. Cotton fabric waste into another cotton garment
o   Open-loop recycling
In open-loop recycling, the material is shredded and turned into a product other than what it was originally.
Open loop recycling is typically used when the garment is not suitable or unavailable for closed-loop recycling. The shredded textile is sold to third-party markets and turned into another product, like furniture stuffing. Through this, textiles can be recycled in bulk, however, they tend to have a limited lifespan.
Ex. Recycled cotton into insulator pads inside mattresses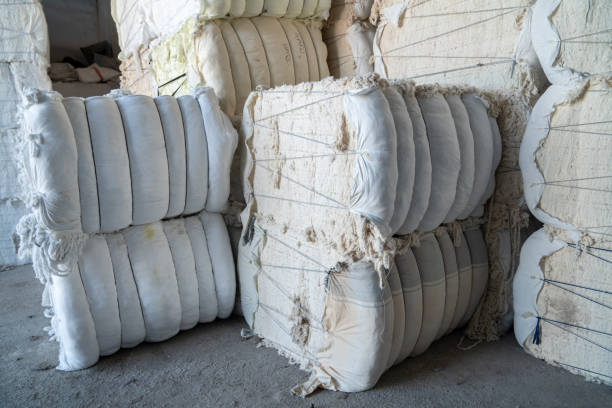 o  Upcycling
Through upcycling, the product created from recycled materials is of higher value than the original product. Upcycling can be done using pre-consumer textile waste (leftover fabric, garment samples) or post-consumer textile (old t-shirts).
For this, the textile does not need to be broken down into fibers, but can be reused as it is to transform into something better. Cotton and denim are some of the most popular choices for upcycling as they are dependable for their tensile strength.
Ex. Old denim jeans into a bag.
o   Downcycling
Through downcycling, damaged or stained garments are recycled into material that is of lower value compared to the original product.
Many of us downcycle our old clothes into dusting cloths for daily use. At an industry level, waste textiles can be broken down into shoddy materials which can then be reused.
Ex. Defected products into wiping cloths or carpet padding
The fashion industry generates considerable waste globally. Consumers can help affect change by choosing organic fabric clothing that lasts longer and are faster and easier to recycle. Making such efforts can help to reduce the negative impact on the climate.
Check out our recycled clothing here.